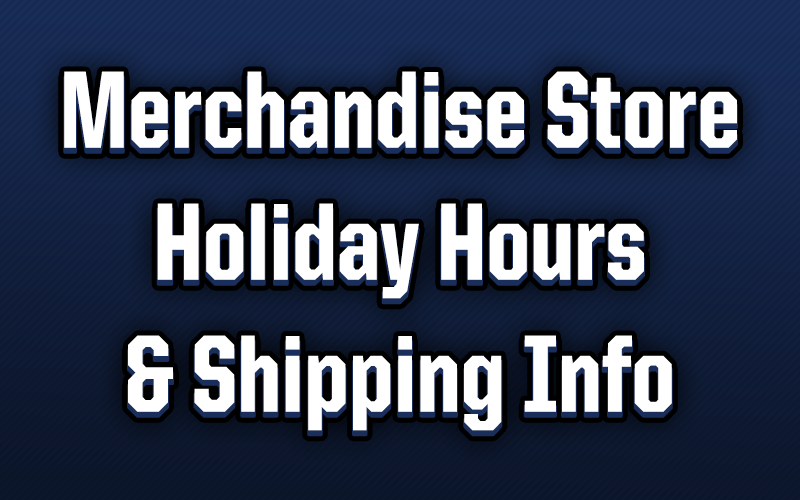 Merchandise Store Holiday Hours & Shipping Information
December 18th, 2017
5:00 pm on Wednesday, December 20th is the last day to place an order on gift certificates and merchandise to be shipped  in order to get them in time for the holidays.
5:00 pm on Friday, December 22nd is the last possible time to pickup a gift certificate or merchandise order at Jimmy John's Field.
The General Sports office and Jimmy John's Field will be closed for the holidays from December 22nd at 5:00 pm until January 2nd at 9:00 am.