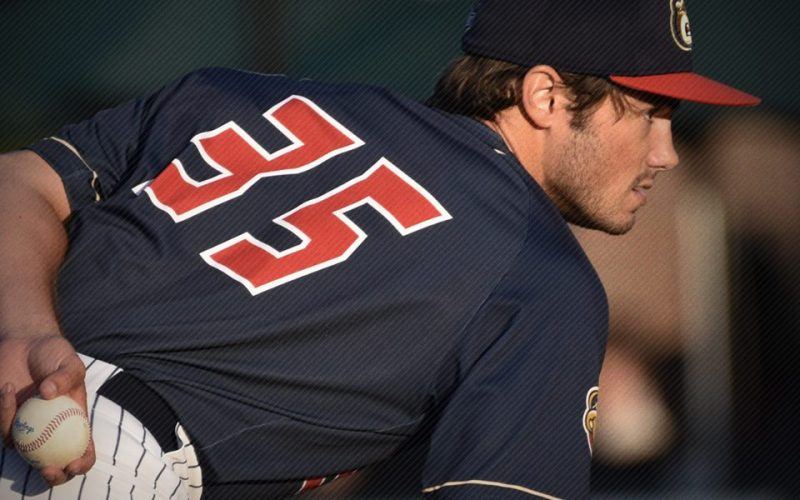 Late Rally Gives Beavers 5-2 Win; Only Two Games Away from Best Record
September 1st, 2017
August 31st, 2017
By:Tyler Curran
Utica, MI – The Utica Unicorns and Birmingham-Bloomfield Beavers faced off on a breezy Thursday night at Jimmy John's Field. Both teams had stellar pitching, however, the Beavers came out with the 5-2 victory moving them within two games of clinching the best record in the league.
"There was a lot to be played for at this point in the season," Beavers Manager Chris Newell said. Beavers' left fielder Daniel Oliveri showed resilience as he lined a two run single to right field to give the Beavers some insurance in the eighth, putting them ahead 5-2. Oliveri finished the game going 2-4 with two RBI's and his batting average on the season reaches .357.
Both teams were already in post-season form. Brandon Rawe (Beavers) and Tony Rosselli (Unicorns) were able to get under the ball and make impressive catches in the outfield.
The starting pitchers seemed to mirror one another. Seth Brenner for the Beavers finished with seven innings, three hits, and two runs but neither were earned. Cody Brown for the Unicorns went seven as well with five hits and two runs and the game was turned to the bullpen from that point on.
Jake Welch was awarded the win as he came in to the game in the eighth and did not allow any Unicorns to reach base. Trevor Jaunich finished with the save as he struck out one and did not allow a hit in his appearance.
The two teams will see each other one more time in the regular season before playoffs begin September 8th. With the Beavers trying to lock up the #1 seed and advance to the Championship Game, Newell believes it is on the guys to first think it, then achieve it.
"It's 100% mental when you get to this level. It's not about the most talented team or player, it's about the guys who truly believe in themselves and don't doubt anything. It held true tonight," Newell said.
The Beavers showed mental toughness as a team tonight and hope to see this result two more times by the end of season.