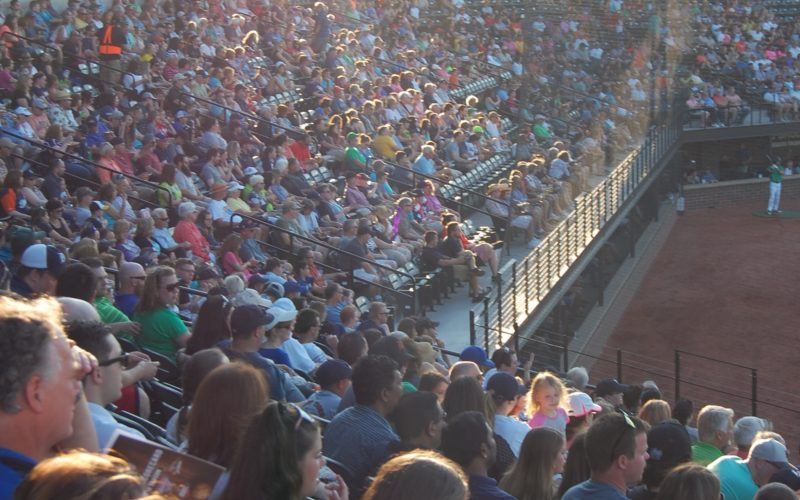 USPBL 9/4 Update: Two-out rally propels Unicorns to extra-innings victory
By Adam Rickert
Utica Unicorns 4 AT Eastside Diamond Hoppers 3
UTICA — A Connor Narron single that scored Ian Yetsko in the top of the 11th inning broke the tie and pushed the Unicorns to a 4-3 victory over the Eastside Diamond Hoppers on Sunday afternoon.
With the bases empty and two outs in the top of the 11th, Yetsko and center fielder Brandon Rawe drew back-to-back walks to bring up third baseman Connor Narron.
Narron, the son of former Major League player and manager Jerry Narron, pulled a ground ball through the hole between first and second, scoring Yetsko and giving Utica the lead.
"I got three balls and was trying to see something over the plate and get a good swing on it," said Narron. "Luckily I did and luckily we got out of there."
The other three Unicorns runs came all the way back in the first inning on the strength of a three-run homer by Chris Cruz.
The Hoppers, however, fought back to tie it thanks to a two-run triple by Joe Fiorino in the second and a solo home run by Corey Caswell in the fourth.
Mitch Aker earned the win for the 21-26 Unicorns, tossing three and one-third spectacular innings in relief. He gave up just one hit and struck out four in that span.
The Diamond Hoppers fell to 25-22 with the loss, just a half game ahead of the Birmingham-Bloomfield Beavers for first place in the USPBL.
The Hoppers and Beavers will square off with first place on the line at 2pm Monday afternoon at Jimmy John's Field.
Standings (as of September 4, 2016)
1. Eastside Diamond Hoppers 25-22
2. Birmingham-Bloomfield Beavers 24-22
3. Utica Unicorns 21-26
Upcoming Games
Eastside Diamond Hoppers at Birmingham-Bloomfield Beavers, Monday, September 5, 2:00pm (Labor Day, 25-cent hot dogs)
Birmingham-Bloomfield Beavers at Utica Unicorns, Thursday, September 8, 7:25pm (Fan Appreciation Night)
All Star Game and Fireworks, Friday, September 9, 7:05pm