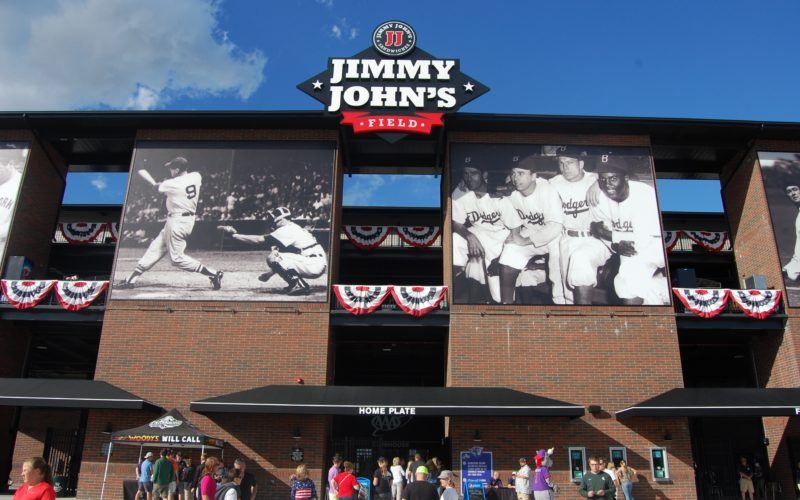 USPBL 9/3 Update: Beavers slug their way closer to first
By Adam Rickert
Birmingham-Bloomfield Beavers 7 AT Utica Unicorns 5
UTICA — The Birmingham-Bloomfield Beavers bats woke up in Saturday night's USPBL game at Jimmy John's Field, scoring early and often to earn a 7-5 victory over the Utica Unicorns.
The Beavers came into Saturday's match riding a four-game losing streak, averaging less than two runs per game in that span.
They wasted little time surpassing the two-run plateau, however, on Saturday.
With Dan Kennon and Nic Wilson on base, right fielder Miles Williams blasted a three-run shot in the top of the first inning.
"I'm a firm believer that this game is about momentum, especially at the minor league level," said Williams. "To get on top of somebody early, its always good and it gives your teammates confidence."
Williams brought in another run on an RBI single in the fourth inning.
Unicorns left fielder Austin Crutcher pulled his team within one in the bottom of the fifth with a three-run moonshot of his own.
It was Crutcher's 15th dinger of the season, putting him alone at the top of the USPBL home run leaderboard – albeit for an extremely brief period of time.
Just a half inning later, Beavers first baseman Nic Wilson hit his 15th home run of the year to give his team a three-run cushion again.
The Beavers improved to 24-22 with the win, pulling themselves within just one game of the 25-21 Eastside Diamond Hoppers for first place.
The 20-26 Unicorns will take on the first-place Hoppers on Sunday afternoon before the Hoppers square off with the Beavers on Labor Day afternoon.
Standings (as of September 3, 2016)
1. Eastside Diamond Hoppers 25-21
2. Birmingham-Bloomfield Beavers 24-22
3. Utica Unicorns 20-26
Upcoming Games
Utica Unicorns at Eastside Diamond Hoppers, Sunday, September 4, 2:00pm (Kids Sunday Funday – kids eat free)
Eastside Diamond Hoppers at Birmingham-Bloomfield Beavers, Monday, September 5, 2:00pm (Labor Day, 25-cent hot dogs)
Birmingham-Bloomfield Beavers at Utica Unicorns, Thursday, September 8, 7:25pm (Fan Appreciation Night)