Willi Martin
Assistant Coach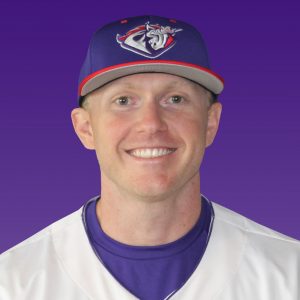 Willi Martin is entering his second season as the Assistant Manager for the Utica Unicorns.
Prior to his professional career, Martin accepted a baseball scholarship to Liberty University as a pitcher. While at Liberty, Martin recorded starts against Top-25 ranked East Carolina University and the University of Virginia. Prior to his senior season, Martin transferred to Southeastern University to pursue a career as a positional player. Martin saw great success at the plate his senior year recording 39 extra-base hits including 16 home runs. Martin played first base and hit .366 his senior season in the process of becoming an NAIA All-American.
Following the 2015 collegiate baseball season, Martin signed a professional contract with the Schaumburg Boomers (Schaumburg, IL) of the Frontier League. Martin led Schaumburg in batting average during the 2015 season, batting .322. Prior to the 2016 season, Martin signed with the River City Rascals (O'Fallon, IL) of the Frontier League where he led the team in batting average (.296) before being traded to the Southern Illinois Miners (Marion, IL) of the Frontier League. Martin played the remainder of the 2016 season with Southern Illinois, helping the Miners clinch a division championship and the best overall record in the Frontier League. Martin began the 2017 season with Southern Illinois before signing with the Utica Unicorns (Utica, MI) of the United Shore Professional Baseball League; Martin hit .302 for Utica in 2017.
Following the 2017 season, Martin began his professional coaching career under the mentorship of Jim Essian, Manager of the Utica Unicorns. As the Assistant Manager to former Major League Player and Manager, Jim Essian, Martin assisted in player development and game management in addition to having 4 players from the Unicorns sign contracts with Major League Baseball organizations in 2018.
The 2019 season marks Martin's second full season as a professional baseball coach. Martin serves as the Assistant Manager for the Utica Unicorns.
Email Address: baseballoperations@uspbl.com