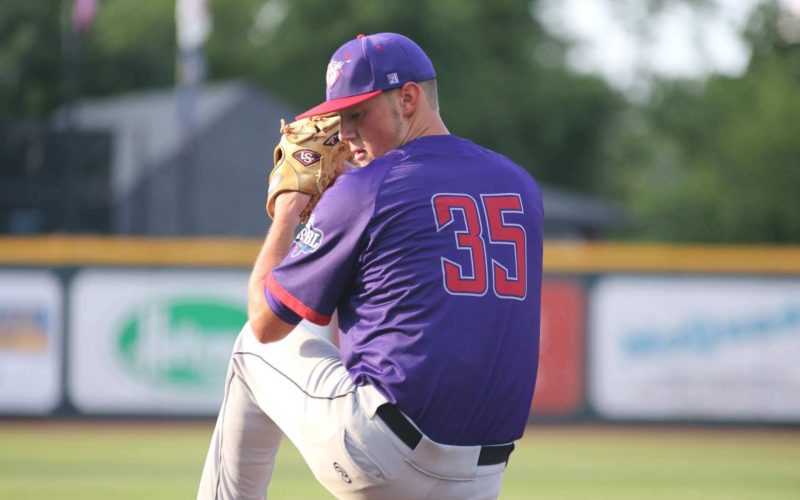 Unicorns Power Past Diamond Hoppers, 6-4
UTICA, Mich. – Dan Ward homered twice and Dan Williams went 4-for-5 with two RBIs to lead the Utica Unicorns (15-17) over the Eastside Diamond Hoppers (14-16), 6-4, in front of a packed crowd at Jimmy John's Field on Saturday night.
Right-handed pitcher Kyle Olliges (4-4) earned the win, working 5.0 innings, allowing seven hits, two earned runs and struck out four. RHP Jesse Stinnett earned his first save of the season, retiring the side in the ninth with one strikeout. RHP Chris Dula hit 100 miles per hour once again in the seventh inning.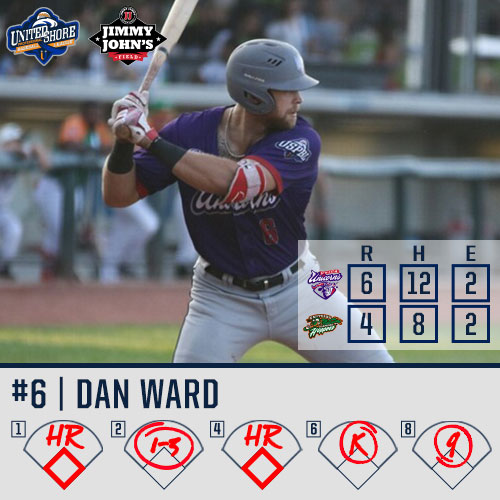 Kody Ruedisili went 3-for-4, with a double and two RBIs, and Gunnar Buhner finished 2-for-4 with a run scored for the Diamond Hoppers. Carter Grote added a two-run home run for the Unicorns.
Metro Detroit Chevy Dealers Fan of the Game
Debbie Frommer
UPCOMING GAMES
Sunday, July 29
Eastside Diamond Hoppers (14-16) vs. Birmingham Bloomfield Beavers (16-14), 1:05 p.m. first pitch, (Gates Open at Noon)
Buy Tickets
PROMOTIONS: Sunday Fun Day with Minion Villain Party
Come out for Sunday Fun Day with the Minion Villain Party presented by Fairytale Entertainment!
**The Minion Villain Party will be at the main gates at 12 pm for meet and greets. They will be visiting fans around the ballpark from Noon – 3 p.m.
#YourSummerDestination