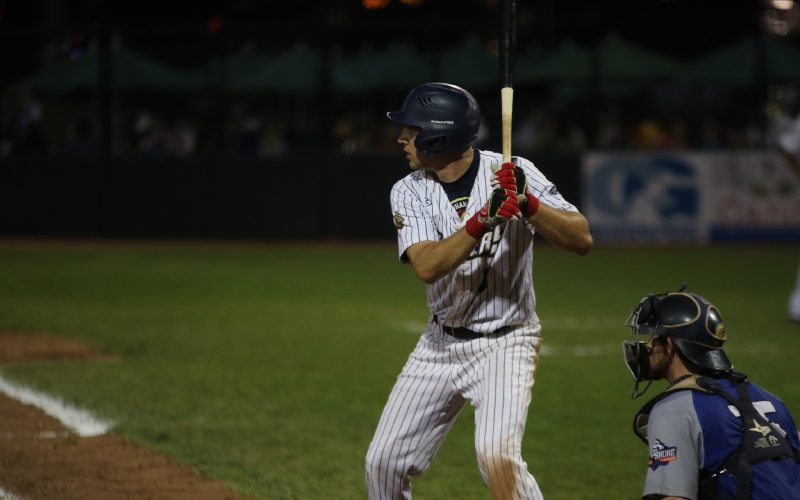 Beavers Upend Woolly Mammoths, 5-2
Highlights | Box Score | Photo Gallery
UTICA, Mich. –  Ryan Smith went 2-for-3 with an RBI and a walk, while Seth Freed finished 2-for-4 and scored two runs for his first multi-hit game in the United Shore Professional Baseball League to lead the Birmingham Bloomfield Beavers (7-9) past the Westside Woolly Mammoths (7-7), 5-2, Saturday night at Jimmy John's Field.
A two-run sixth inning was enough separation for the Beavers to snap their two-game losing streak. Right-handed pitcher Mark Seyler (1-2) picked up his first win of the season by throwing 6.0 strong innings while giving up two runs and struck out seven batters.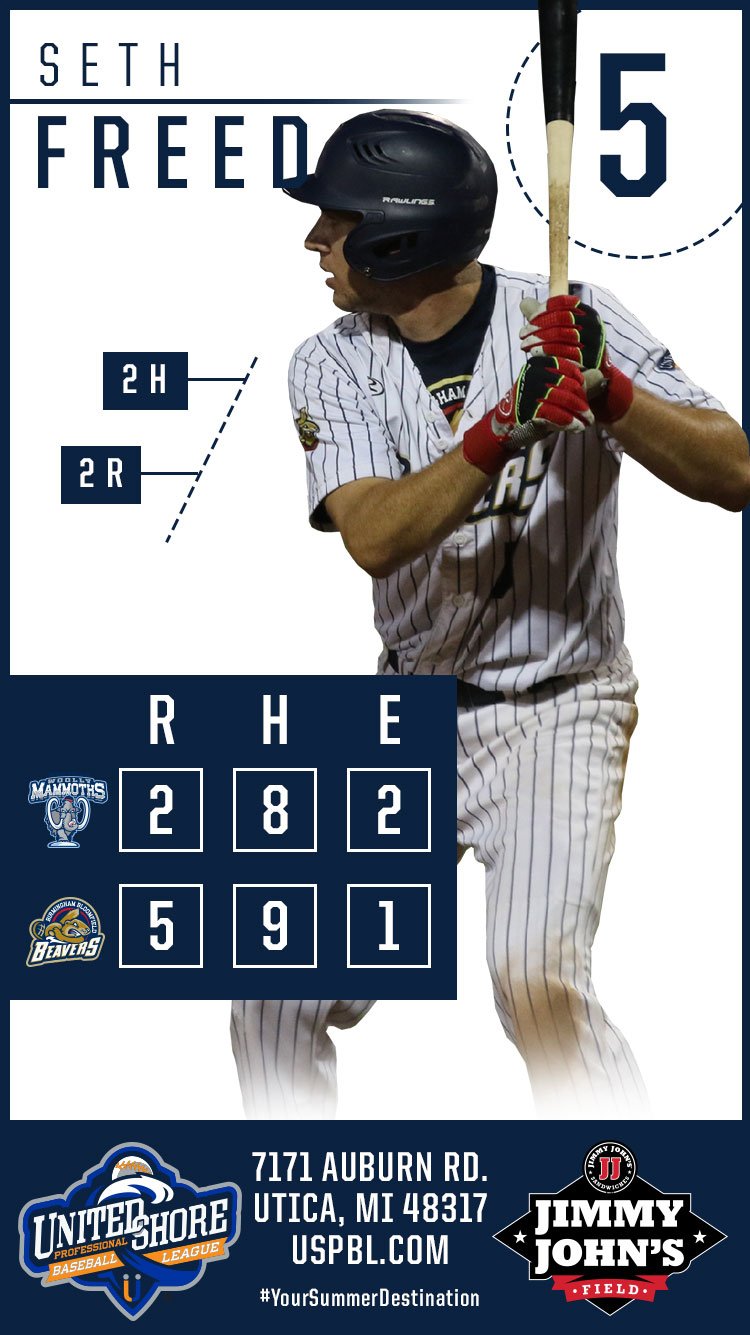 Ethan Wiskur
went 2-for-4 with an RBI to lead the Mammoths' offense.
In his USPBL debut, LHP Gerry Salisbury pitched two clean innings in relief while also recording three strikeouts for the Beavers, and LHP Dylan Collete recorded his first USPBL save.
The Woolly Mammoths scored two runs, on eight hits and committed two errors, while the Beavers scored five runs, on nine hits and had one error.
Metro Detroit Chevy Dealers Fan of the Game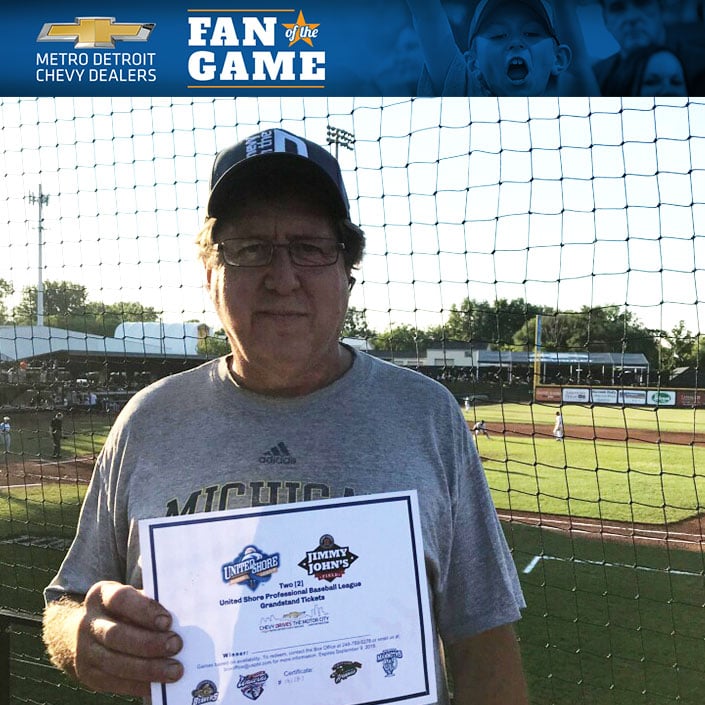 Robert Wykowski
UPCOMING GAMES:
Sunday, June 17
Beavers (7-9) vs. Diamond Hoppers (9-5), 1:05 p.m. (Gates open at Noon)
PROMOTIONS: Sunday Fun Day celebrates all the Fathers out there for a nice Father's Day BBQ;
Early entrance at 11 am only for fans with Grandstand Ticket with BBQ included Grandstand Ticket with BBQ Included– Grandstand ticket price plus $15 for BBQ– 11 a.m. seating
BBQ available in party patio from 11 a.m. to Noon. Party Patio Ticket with BBQ included– $25 ticket with seating from BBQ and the game in party patio area– 12:15 p.m. seating; BBQ available in party patio areas from 12:15 p.m. to 1:30 p.m.
BBQ Menu— Pig Roast Buffet, Baked Beans, Corn on the Cob, BBQ Chicken Legs, Coleslaw, Potato Salad and Cookies. Unlimited soft drinks.
#Your Summer Destination