Scott MacDonald
Vice President, Marketing and Public Relations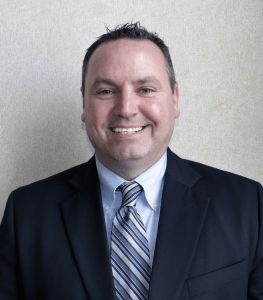 Scott MacDonald serves as the Vice President of Marketing and Public Relations after spending 18 years working intercollegiate athletics at North Carolina, Georgia Tech and Oakland University. As part of the executive leadership team, MacDonald will lead all communication and marketing efforts to increase growth in brand awareness, revenue, sponsorship and key partnerships within the community.
Prior to joining the United Shore Professional Baseball League, MacDonald spent 10 years working at Oakland University, most recently as Associate Athletics Director for Public Relations. There he developed communication and marketing plans that led to $56 million dollars worth of exposure on national and local television platforms (2015-17) and record-setting attendance numbers with close to 50,000 fans in the O'rena in 2017. With the increase in brand awareness, MacDonald was able to develop strategic partnerships and relationships that produced over $2 million dollars in donations and sponsorships from 2015-17.
One of the key storytelling ideas MacDonald had was building Infographics to highlight the student-athletes and produce game stories in a creative way. This allowed Oakland to tell stories in a unique way on social media that led to an 18 percent increase in followers on Twitter in 2017. He assembled a committee filled with students, student-athletes, staff and fans to create a cutting-edge website that engages fans by focusing on social media at the top of GoldenGrizzlies.com.
Serving as the Executive Producer of the Oakland All-Access Show, MacDonald worked closely with Good Problem Productions on a show that earned six Emmy Award nominations, including Best Program Series. Another key partnership that MacDonald was able to secure during his time at Oakland was WXYZ-TV, televising numerous events on TV-20, including men's basketball, women's basketball, men's soccer, volleyball and the BGAs, becoming the first college to televise its student-athlete celebration.
Over the course of his collegiate career, MacDonald worked with over 40 professional athletes that are currently in the NFL, MLB, NBA and on the PGA Tour. In 2007, MacDonald spent time with first-round draft picks Matt Wieters (Baltimore Orioles), Calvin Johnson (Detroit Lions) and Thaddeus Young (Philadelphia 76ers), as well as third-round MLB draft pick Blake Wood (Kansas City Royals).
MacDonald played collegiate baseball at Henry Ford Community College (1994-96) and St. Andrews University (1996-98), and also competed on the varsity golf team at St. Andrews (1997-99) before earning his bachelor's degree in physical education and sport in May 1999. He went on to receive a master's degree in public administration from Oakland University in May 2002.
He is married to Tara (Zarosley), and they have three children, Shea, William and Ashlyn.
Email Address: smacdonald@uspbl.com
Walk-Up Song: Cheap Seats by Alabama